Our company was established in 1962 under the leadership of our grandfather Hüseyin Ertan. The first name of our company is Çiçek Gazoz.
Later, in 1966, with Hamdi Fuat Ertan taking an active role in the company, our company grew in the field of production.
Since then, our company has established a Rooted Distribution Network in the Aegean Region with the brand name of Su-Ga Meşrubat ve Gazozları.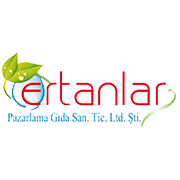 In 1992, with the decision of the elders of the family, a new company was established to serve only in the field of distribution.
The name of the new company had become Ertan Meşrubat Su Pazarlama Ticaret
As a result of Hüseyin Ertan and Mustafa Ertan Brothers' takeover as the third generation, it continues the distribution and sales of a wide field and product range..